FADING IN/OUT
2014

Stitched graphs. Materials: fabric, thread.
Fabric with stichery: 300 cm x 100 cm
Second fabric in Installaton: 1000 cm x 100 cm

What is it that makes one person stand out of the crowd and fade into your life? And what is it that makes this very same person fade out of your life and back into the anonymous crowd again?

The moments of fading in and out can be a sudden and unexpected experience or a smooth and slow development. They might resemble an emotional rollercoaster or a romantic novel with a surprising twist on the very last page.

Over an extended period of time I kept track of the emotional influence particular men had on my life. These observations are abstractly shown in seven graphs, with each graph representing one man and his fading in and out of my life. The graphs include lovers, ex-lovers and potential lovers and the positive, neutral and/or negative effects they aroused before, during and/or after I was romantically involved with them.
ANGELA KAISERS
ARTWORKS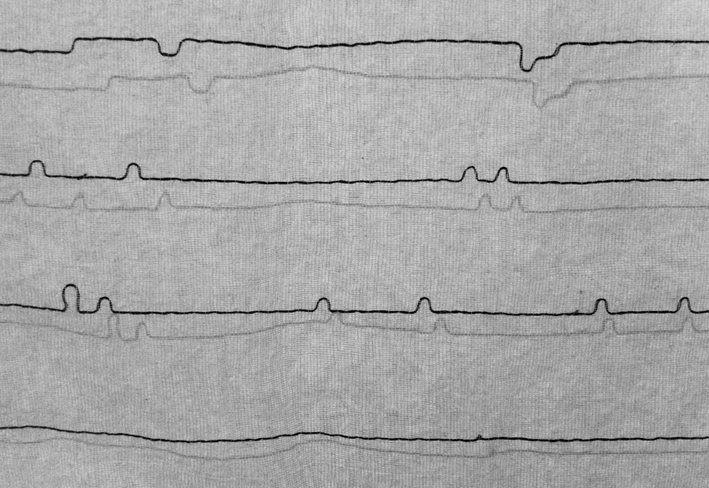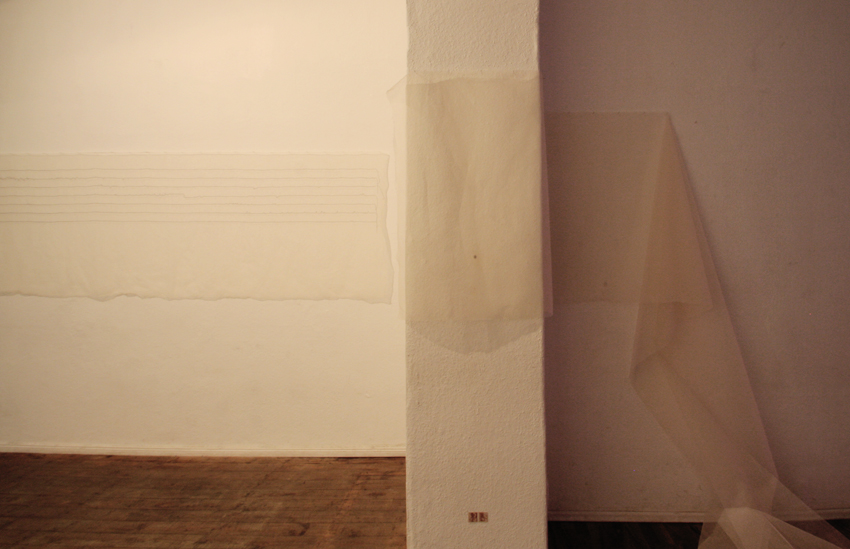 Installation view, Kleiner Salon, 2014.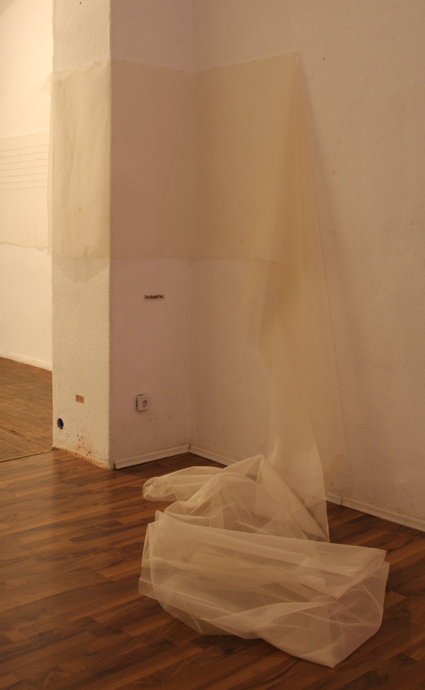 © Angela Kaisers 2018


PLEASE VISIT MY NEW WEBSITE


https://angelakaisers.art